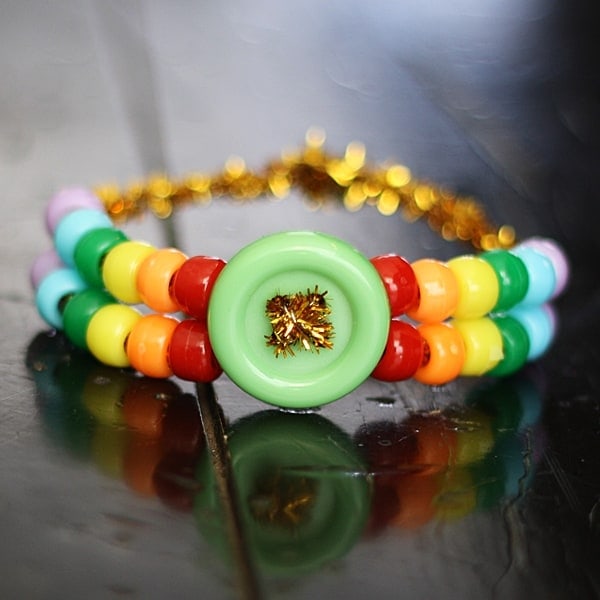 Got 5 minutes? Then I've got a super easy craft for you and your little girl. So grab some pony beads and pipe cleaners and head over to my post on Spoonful to get the instructions for this fun rainbow theme craft!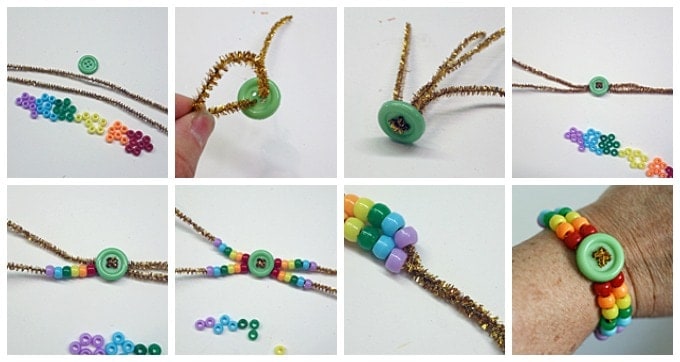 More St. Patrick's Day Crafts for Kids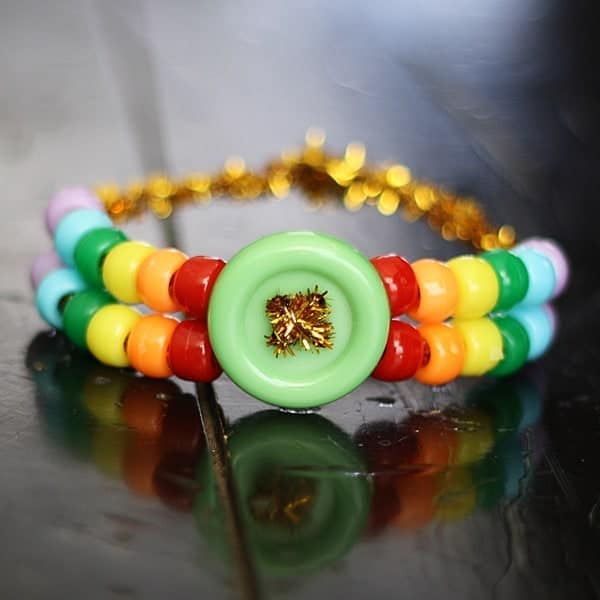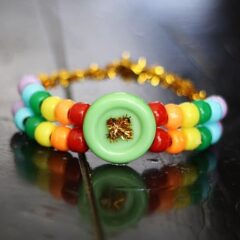 Print Project
Rainbow Pony Bead Bracelet
Supplies
2

pipe cleaners

Large green button with 4 holes

Pony beads

four of each color: red, orange, yellow, green, blue, purple
Instructions
Thread one of the pipe cleaners through a hole in the button. Thread the other end of the pipe cleaner through the hole across from it on a diagonal (kitty corner).

Thread the other pipe cleaner through the remaining two holes in the same fashion as the first.

Separate the ends of the pipe cleaners so that there are two on the left and two on the right of the button.

Thread beads onto one of the pipe cleaners in this order: red, orange, yellow, green, blue, purple. Repeat the step on the second pipe cleaner.

Repeat the previous step until all four pipe cleaners have beads on them.

Twist the ends of the two pipe cleaners together where the beads end. Continue twisting until you reach the end of the pipe cleaners. Repeat on the other side.

Close the bracelet around your wrist by twisting the ends of the pipe cleaners together. You'll want about an inch of leeway but can trim off any remaining excess.
I originally made this project for Spoonful. Spoonful has since closed and the instructions were taken down. I am putting the instructions here until such time that Spoonful projects are redirected to a new home. At that time I will remove the instructions and link directly to the project on their site. 
Latest posts by Amanda Formaro
(see all)