Decorating for Halloween was always one of my favorite things to do. I'm not sure what it is about Halloween, but it has always been fun, especially when it comes to crafting! Creating your own Halloween decorations, liked these Spider Nest Lanterns, is a great way to spend time with the kids and create some spooky decor as well.
These would be a fun decoration for your Pumpkin Painting Party!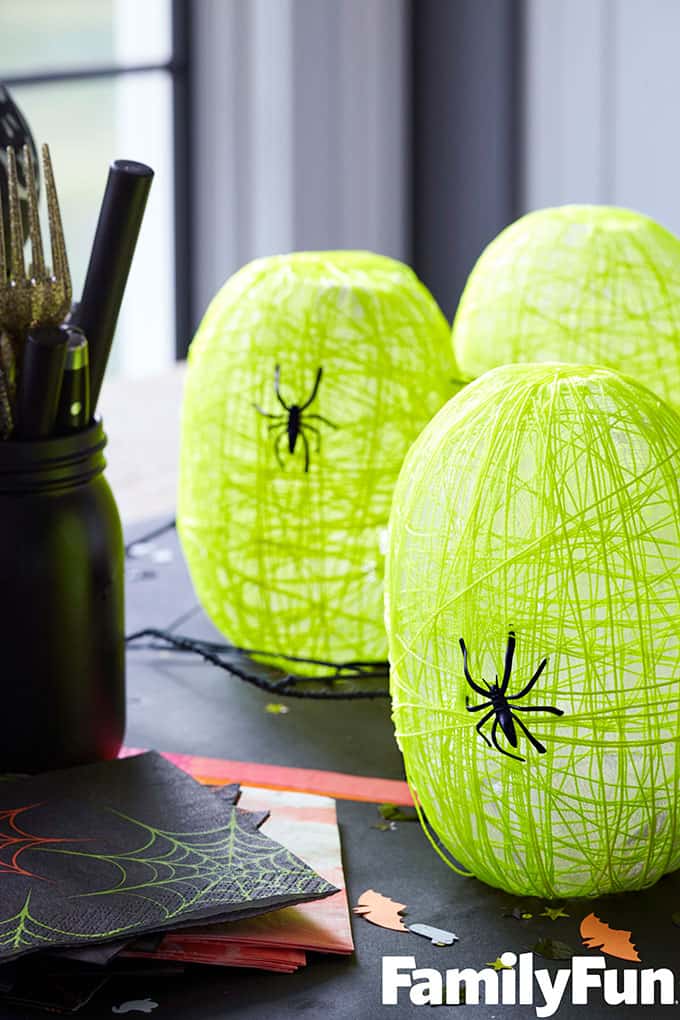 Spider Nest Lanterns
Over the years I've created many different Halloween crafts to decorate the house with, in fact, I have an entire collection of homemade Halloween decorations for adults. My Halloween luminaries have always been a big hit and they look awesome all lit up on Halloween night as do these Glowing Jack O'Lantern Jars!
Kids of many different ages (including the grown ups!) love my Barbie Zombies, especially those that are fans of The Walking Dead like I am. One of the favorites of the younger set is this Halloween handprint banner which looks great hanging on the front door.
In order to make these Spider Nest Lanterns, you're going to need a few things. Check out the supply list below, and be sure to print out the instructions at the end of this post!
Supplies for spider nest lanterns:
Two 1-liter soda bottles
Craft knife
Clear packing tape
Cheesecloth
Cotton string
Plastic spiders
Battery-operated tea lights
These spider nest lanterns are super cute and a fun Halloween craft for kids. Display them at your Halloween party, they will be a big hit! Be sure to check out all of the Halloween crafts to see what else you can make.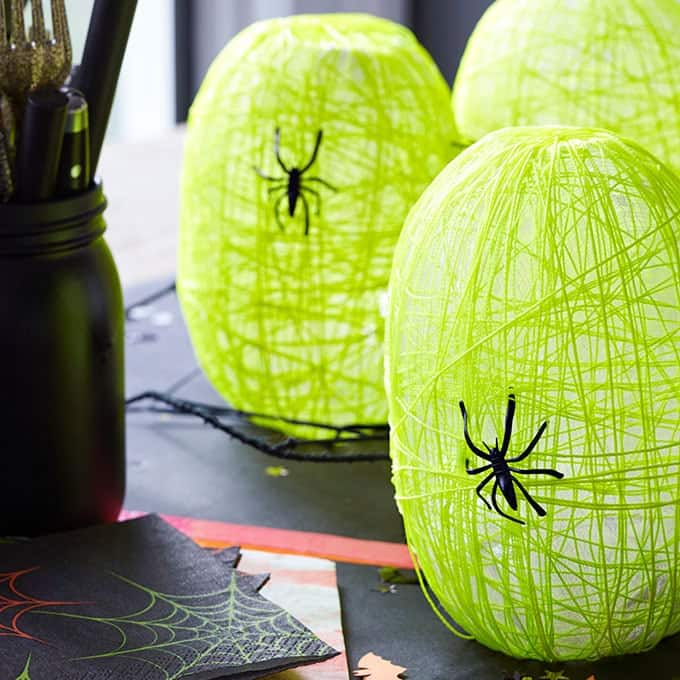 Spider Nest Lanterns project courtesy of FamilyFun Magazine. Printed with permission.
SCROLL DOWN FOR THE PRINTABLE VERSION OF THIS TUTORIAL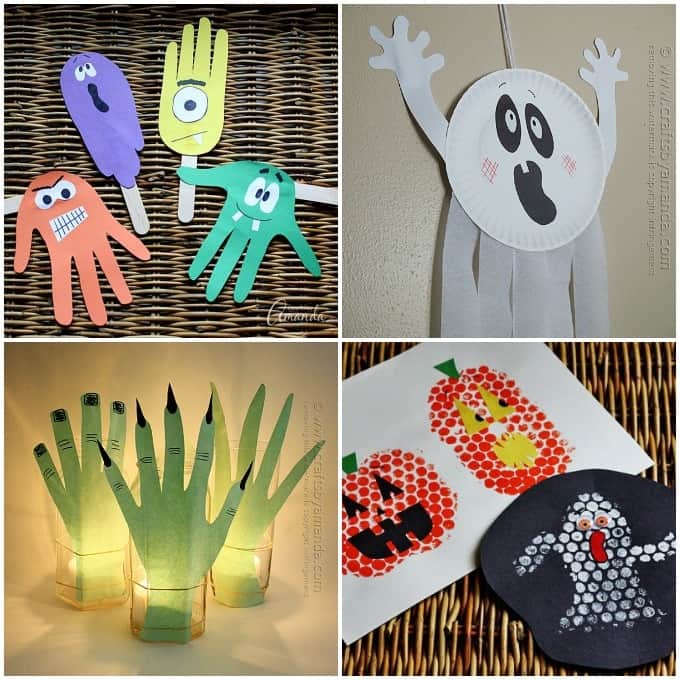 More Halloween crafting fun:
Happy Halloween!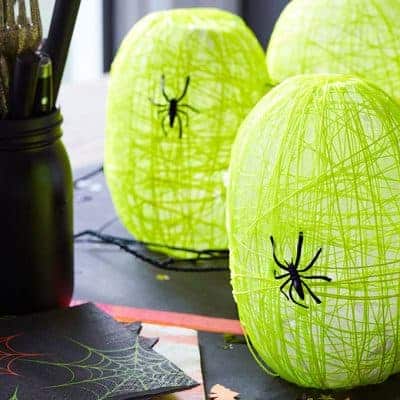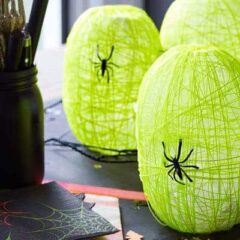 Print Project
Spider Nest Lanterns
Supplies
Two 1-liter soda bottles

Craft knife

Clear packing tape

Cheesecloth

Cotton string

Plastic spiders

Battery-operated tea lights
Instructions
Cut the spout off each bottle and make the hole 13⁄4 inches wide (an adult's job). Cut them in half and discard bottoms.

Cut a vertical slit into the side of one bottle, then slip it onto the other; tape the globe together.

Cut the cheesecloth into a 20-inch circle. Place the globe in the center, then pull the edges up and over, tucking them into the opening.

Wrap the globe with string, and attach spiders.

Pop in the light.
Latest posts by Amanda Formaro
(see all)