It's time to start decorating for Halloween so you're going to need plenty of ideas for DIY Halloween decorations. When choosing your DIY project you can make something cutesy or a little scary, so there's a variety of both types included below. Here are 40+ ways to make your own Halloween decorations at home.
Be sure to check out all the awesome idea we did for my Pumpkin Painting Party!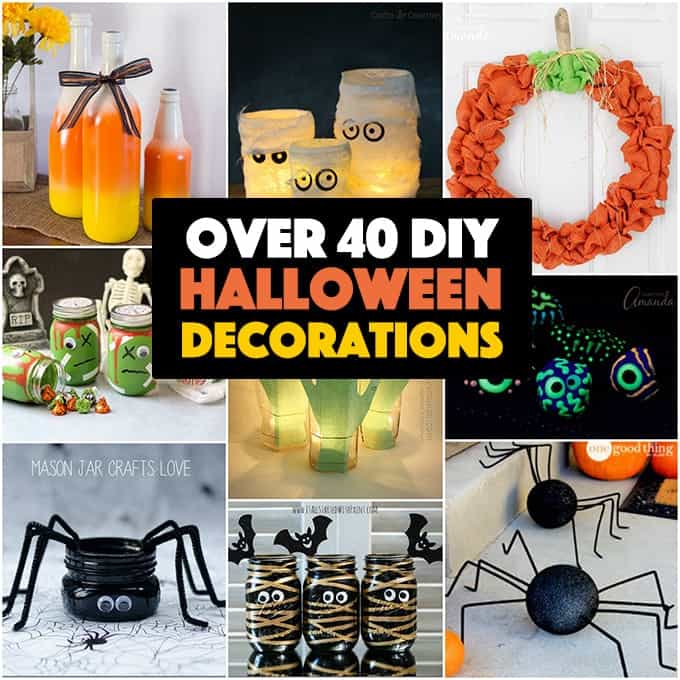 Halloween is a really popular holiday, and people love to decorate their yards and their homes. Check out our Halloween Door and our new Halloween Ribbon Wreath for some fun outdoor inspiration!
Buying Halloween decorations can get really pricey, so we've put together a collection of awesome DIY Halloween decorations to help you deck out your yard and home!
We have "pumpkins, mummies, and ghosts, oh my" in this collection of fun ways to make your own Halloween decorations. Most of these Halloween decor ideas are specific to Halloween, but others are fall-ish, like several of the pumpkin specific crafts.
TIP: If you love crafts but don't have time, you can find LOTS of Halloween decor on Etsy you can buy!
DIY Halloween Decorations for Adults
This collection of DIY Halloween decorations is geared more to adult crafting, though there are several listed that could double as kid's crafts. Some projects, such as the Halloween Spiders and Creepy Luminaries are perfect for kids, but adults will find they make great decorations for Halloween parties and the porch or mantel. So, if you're looking for some creative adult crafts to make for Halloween, this is a great place to start.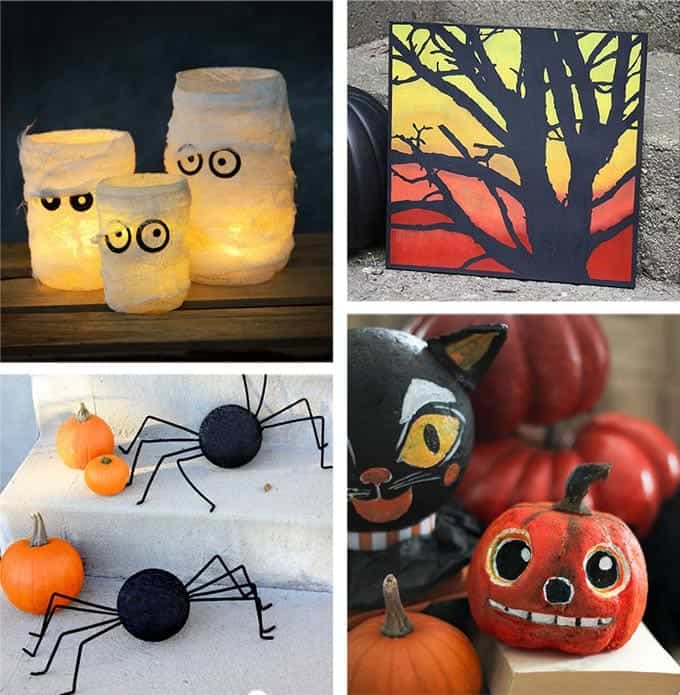 DIY Halloween Decorations for indoors and outdoors
There are all sorts of homemade decorations in this entire collection that will be great for turning your porch into a Halloween haven. Just be sure that once you've chosen a DIY project that you check the post instructions and notes and see if they are okay to leave outside.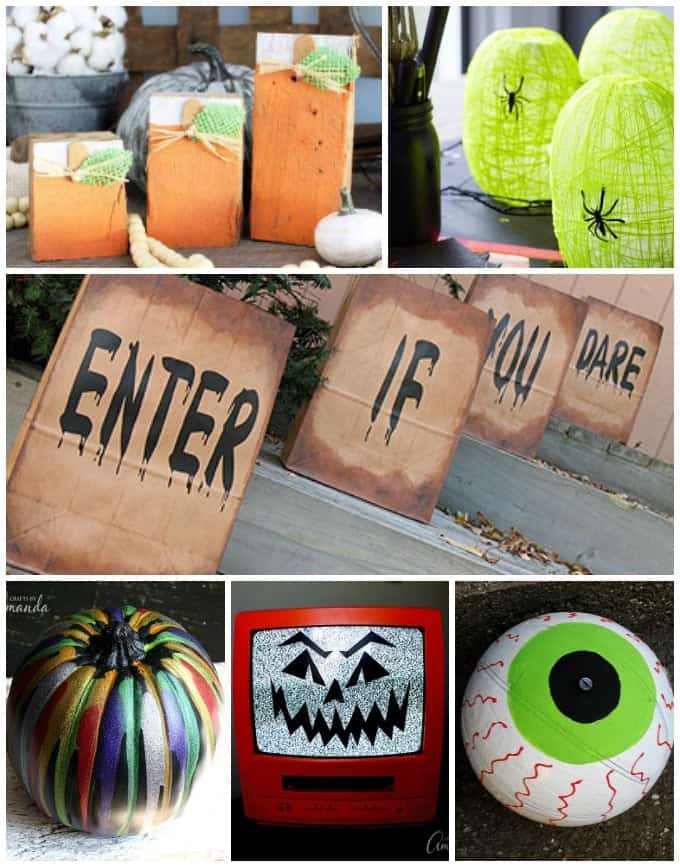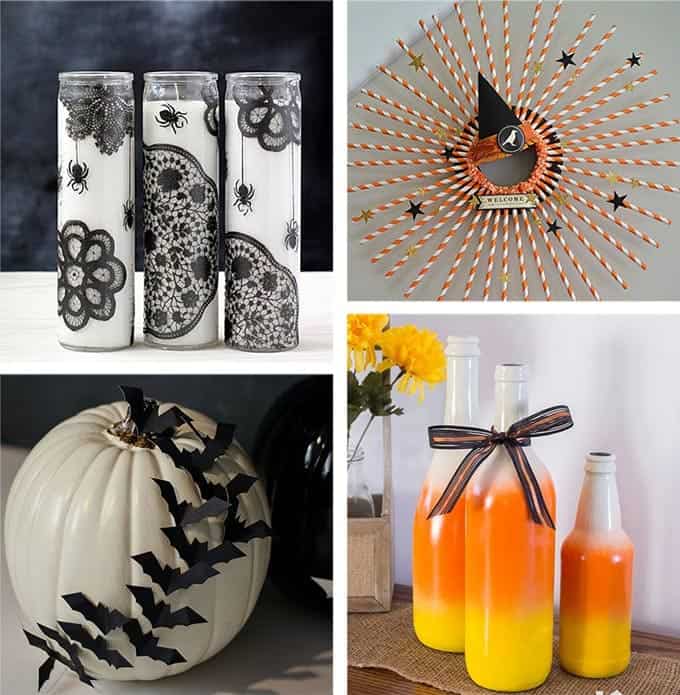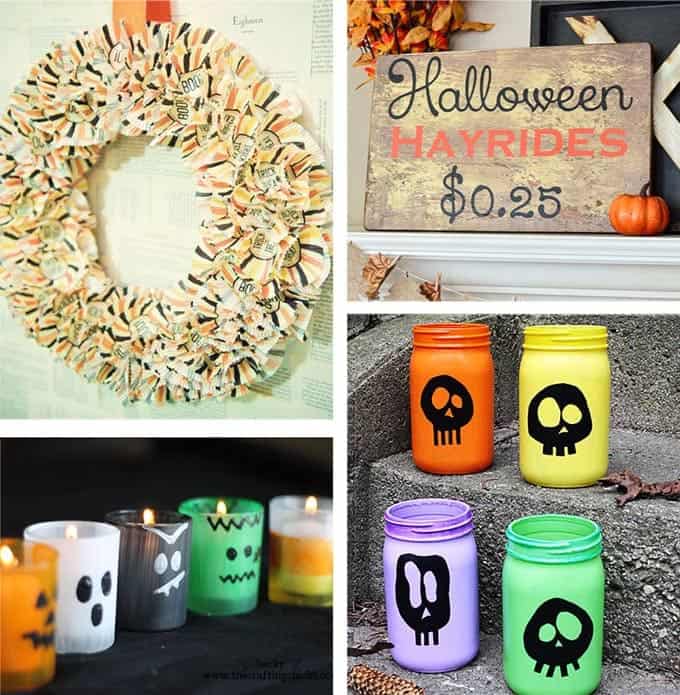 Cute or Scary for Halloween?
What's your preference? Do you prefer your Halloween decor be spooky, scary, or just cute? Sometimes it can really depend on whether or not there are small children in your household, but I know plenty of little kids that love the spooky stuff too!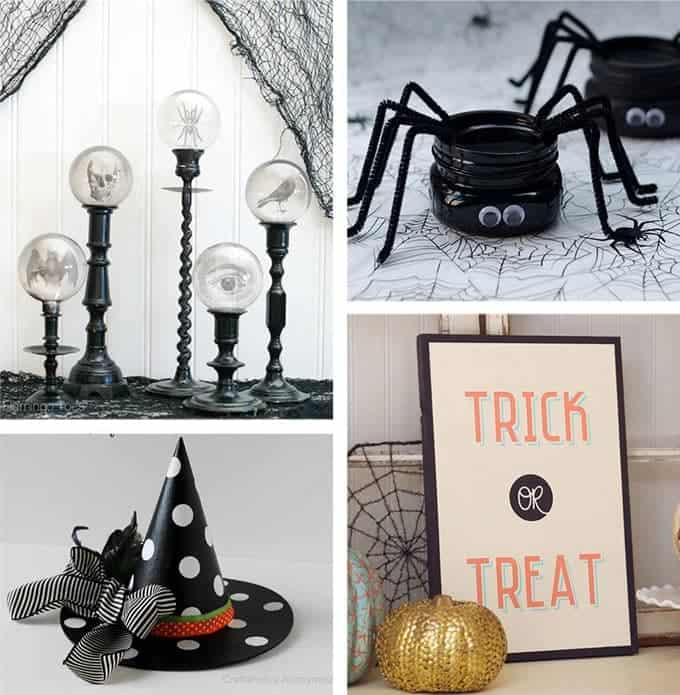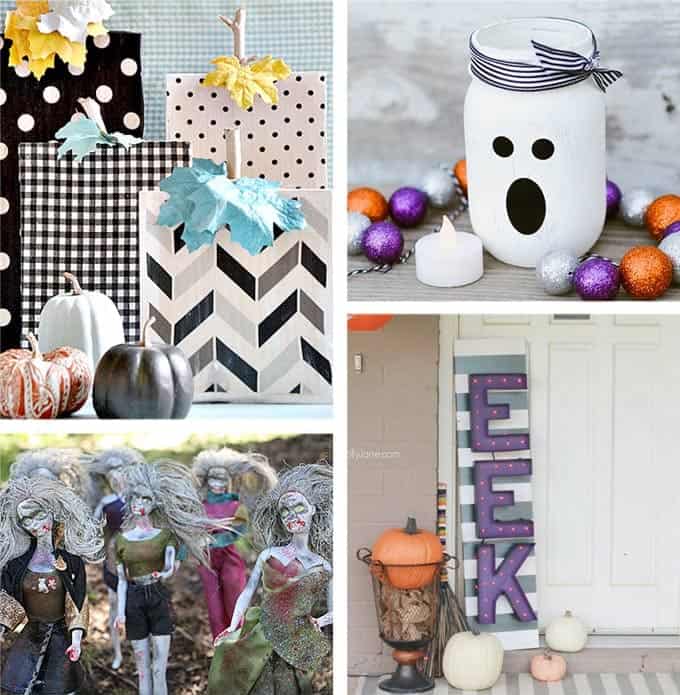 Do you love when they glow?
I'm a big fan of DIY Halloween decorations that light up or glow! You'll find quite a few glowing projects in this collection. To play it safe, always use battery-operated candles or disposable glow sticks instead of flame candles in your glowing decor.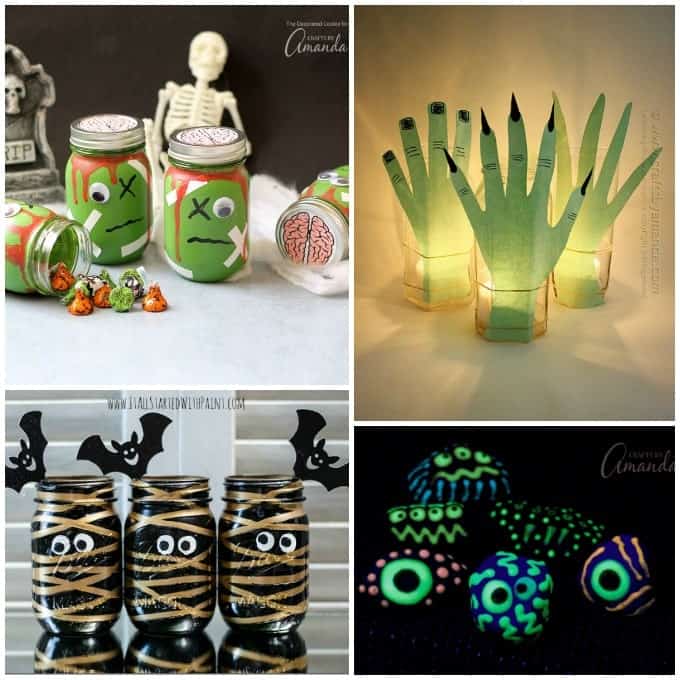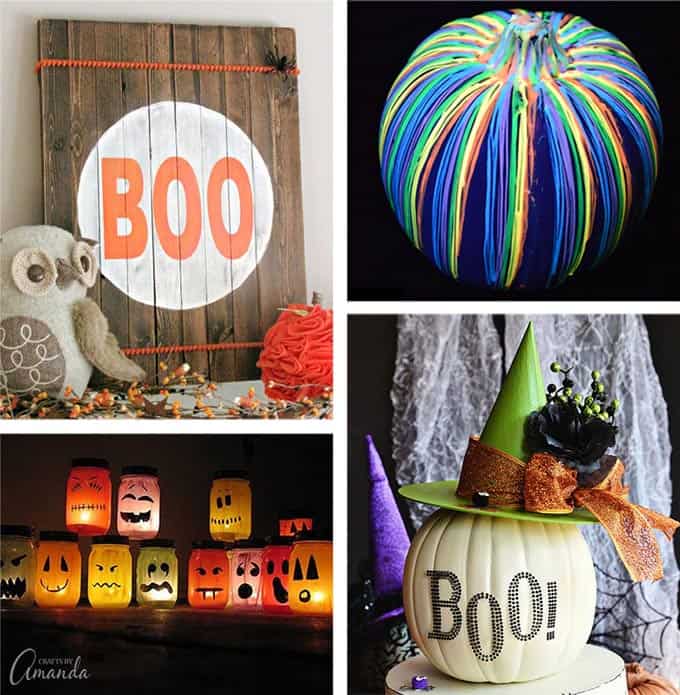 BONUS – If you don't have time to make your own DIY Halloween decorations then a Halloween printable is your next best option. Print it out and use a cool decorative frame or clipboard to display it.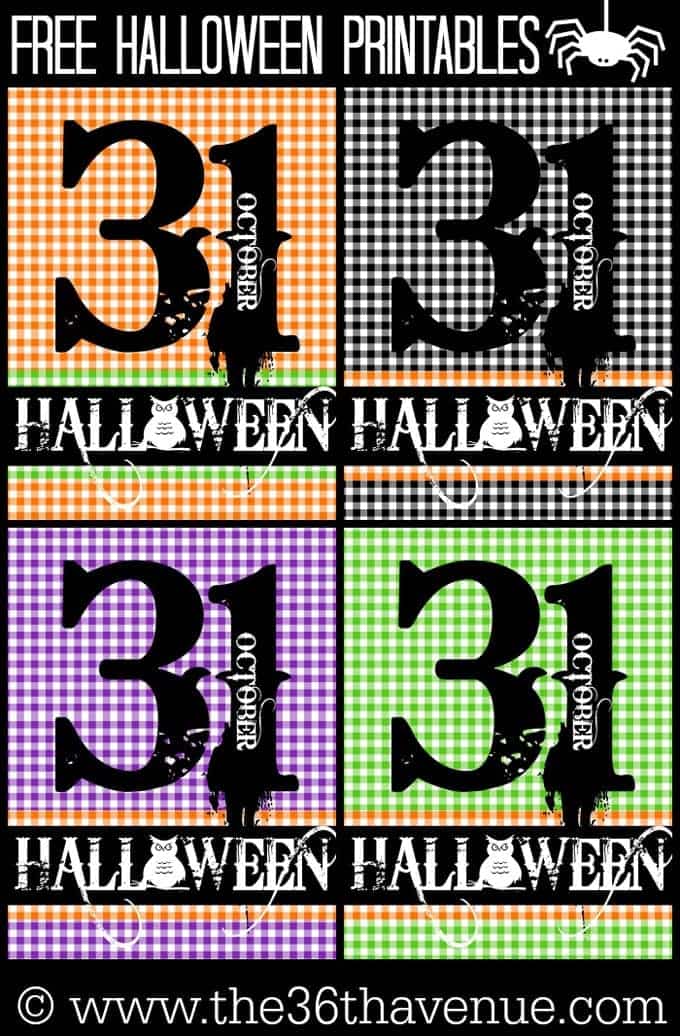 I hope you found some great inspiration here with this fun collection of DIY Halloween decorations! Be sure to check out all of my Halloween crafts and costumes here.
This was originally published on October 13, 2015.
Latest posts by Amanda Formaro
(see all)