Yarn pom poms are easy to make and fun for both adults and kids. There are a variety of projects you can make with them such as branches in a vase, wreaths, fairies, scarves, garlands, mobiles, keychains and of course, animals such as these pom pom chicks.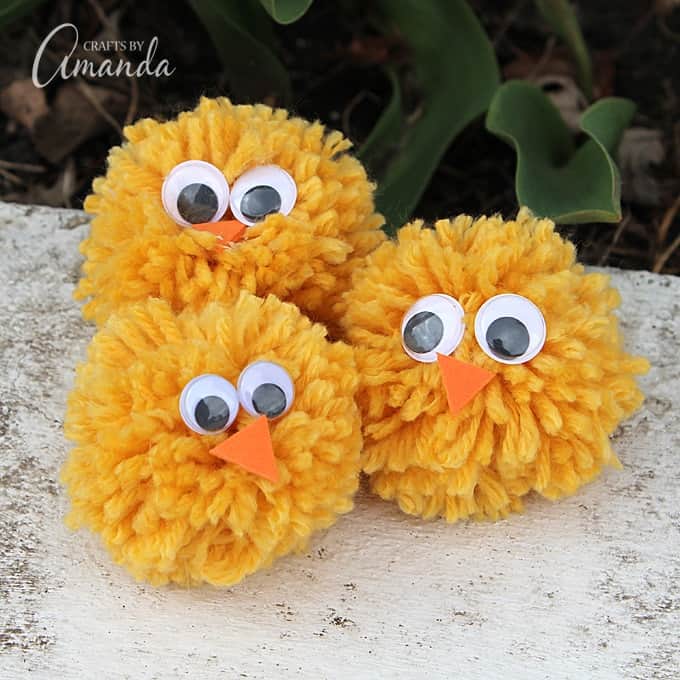 Yarn Pom Pom Chicks
This is a cute project for Easter or spring. The video below shows just how easy it is, though children may need some help tying and knotting. Also, I've used a hot glue gun to add the googly eyes and beak. You can use white craft glue instead if you prefer.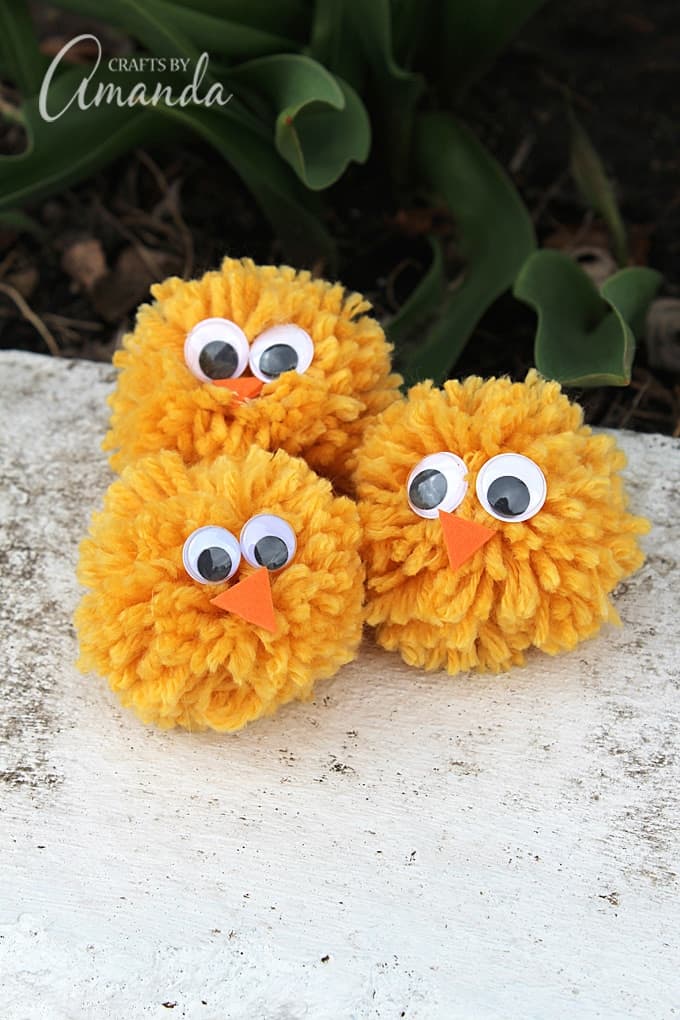 As I mentioned in my pom pom branches project, I have lots and lots of craft supplies left over from S&S Worldwide from when I was working on my craft kits for kids. I had this skein of yellow yarn just screaming to be turned into little pom pom chicks!
There are affiliate links in this post. That means if you buy something from that link, I will earn a small commission, but it won't cost you anything additional.
Supplies you will need:
Alternatively, you could use a pom pom maker like this one or this one!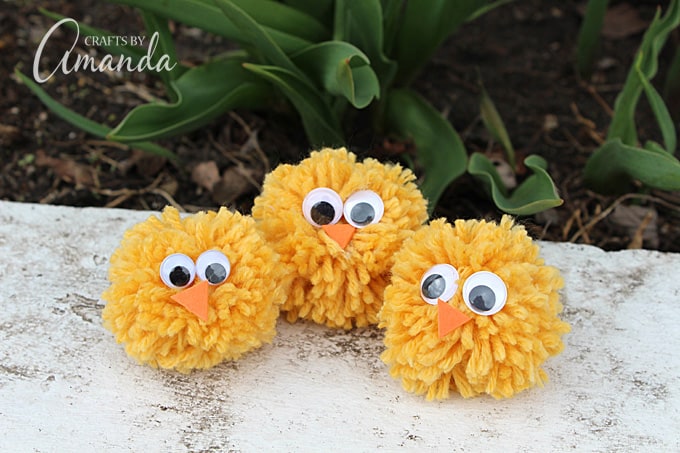 How to make Pom Pom Chicks
The instructions are simple. Wrap the yarn around two fingers (small children can use three), counting and wrapping 100 times. Tie a piece of yarn around the center of your yarn loops and pull it tight, then knot it a couple of times. Use scissors to cut the ends of the loops then trim and shape the yarn ends into a fluffy ball!
Watch the video for demonstration
More Fun Crafts
If it's more Easter chicks you want, try my Easter chick placeholders, my foam cup chick and my cardboard tube chicks.  And here are lots of yarn crafts for the kids too!
If you're looking for some more fun pom pom projects, Red Ted Art has put together 25 ideas that you and the kids will love!
Be sure to check out my craft kits through S&S Worldwide, it's the only place you can buy them! :) Ta da! I'm in a catalog, how about that?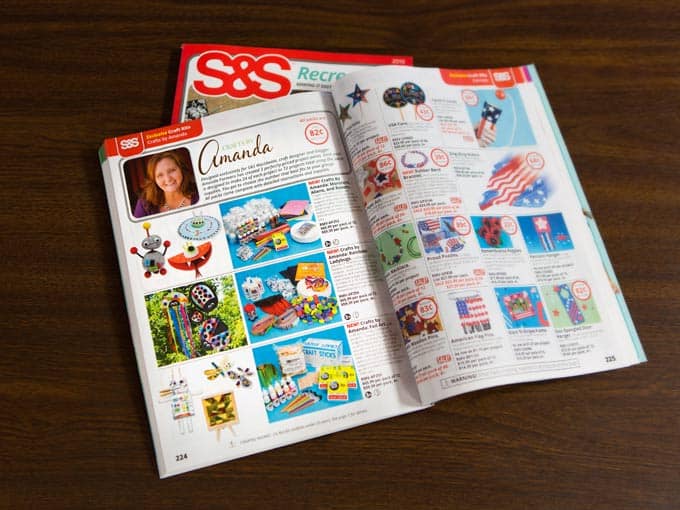 Amanda Formaro is the crafty, entrepreneurial mother of four children. She loves to bake, cook, make kid's crafts and create decorative items for her home. She is a crafting expert and guru in the kitchen and has appeared online and in print publications many times over the years. She is also the editor for the Home & Garden channel at Craft Gossip and owner of FunFamilyCrafts.com.
Latest posts by Amanda Formaro (see all)