If you've been searching for DIY canvas wall art ideas, whether it's painting on canvas, dabbling in mixed media, or mod podging scraps of paper, there are plenty of wall art tutorials out there. We've put together more than 30 ways to decorate a canvas on your own.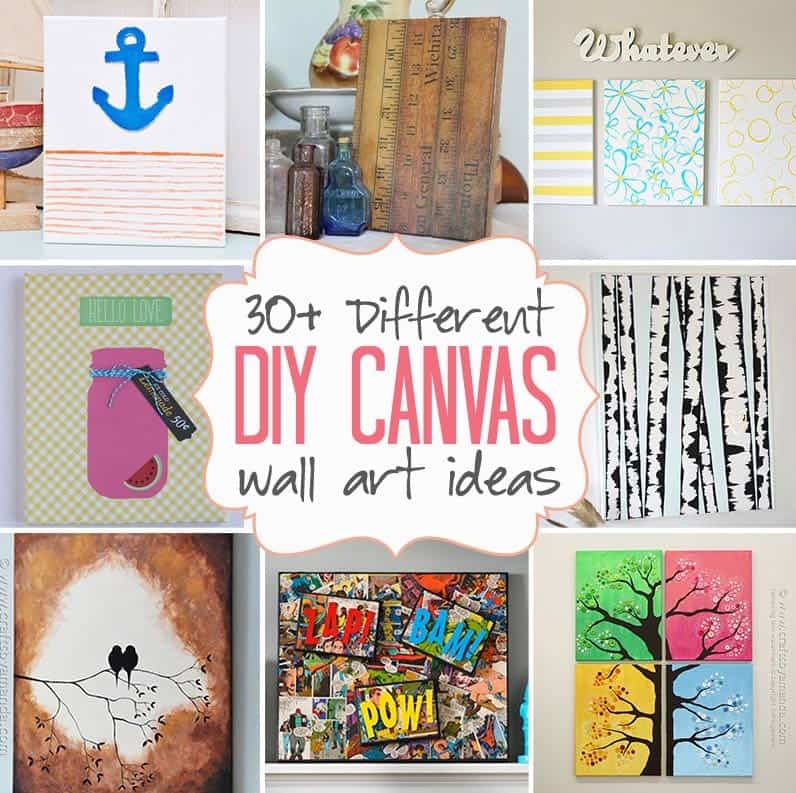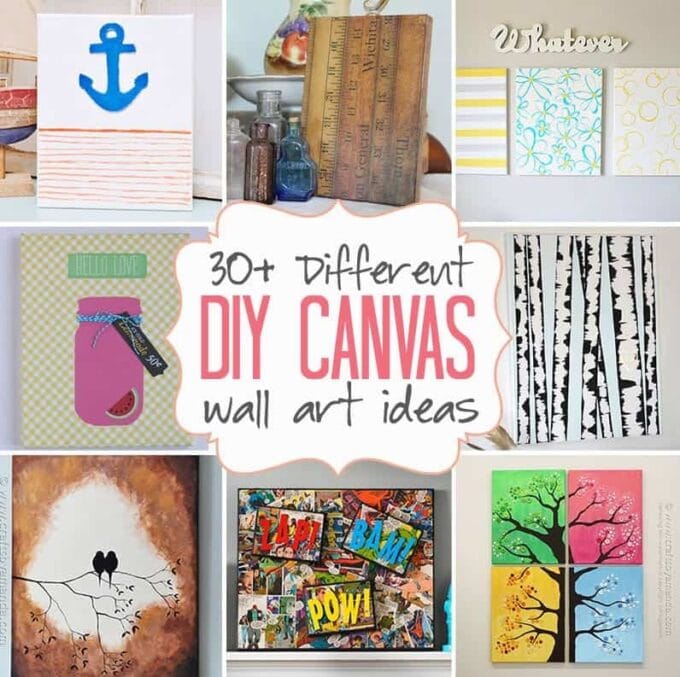 Be sure to check out our Beach Craft Wall Art round up as well.
NOTE: If you prefer to purchase some canvas wall art, check out all the options on Etsy here!
35 DIY Canvas Wall Art Ideas + DIY Canvas Tutorials
If you're looking for some great DIY canvas inspiration for your walls then this is the roundup for you. Sit back and start pinning because there are a TON of great adult craft DIY canvas wall art ideas here for everyone's style.
Hint: When shopping for canvas you should do some price comparisons on Amazon, at Michaels
and JoAnn's
, and WalMart
. You can great some great deals when they are on sale or you can use your 40% off coupon at your favorite craft store.
Now on to the list!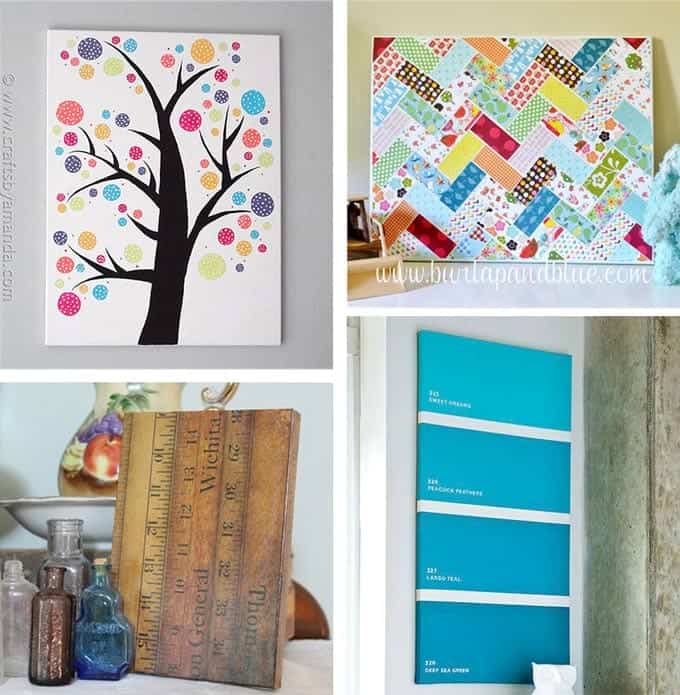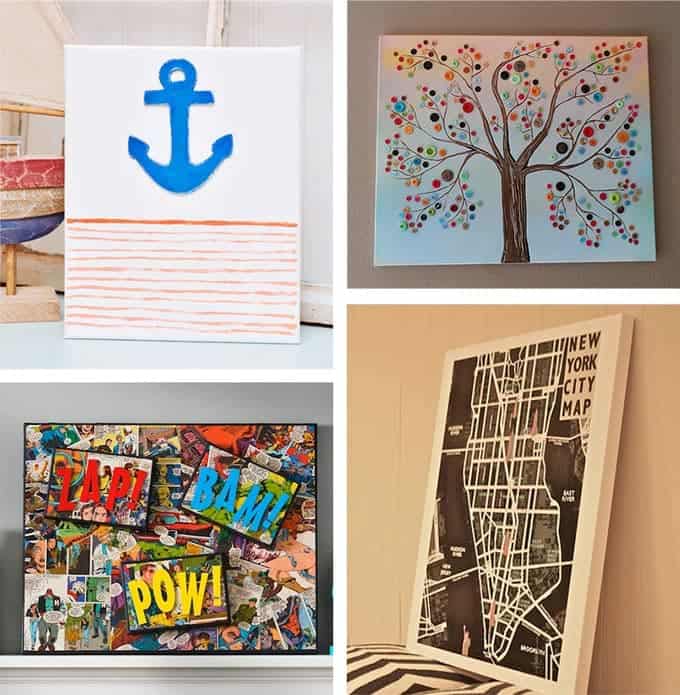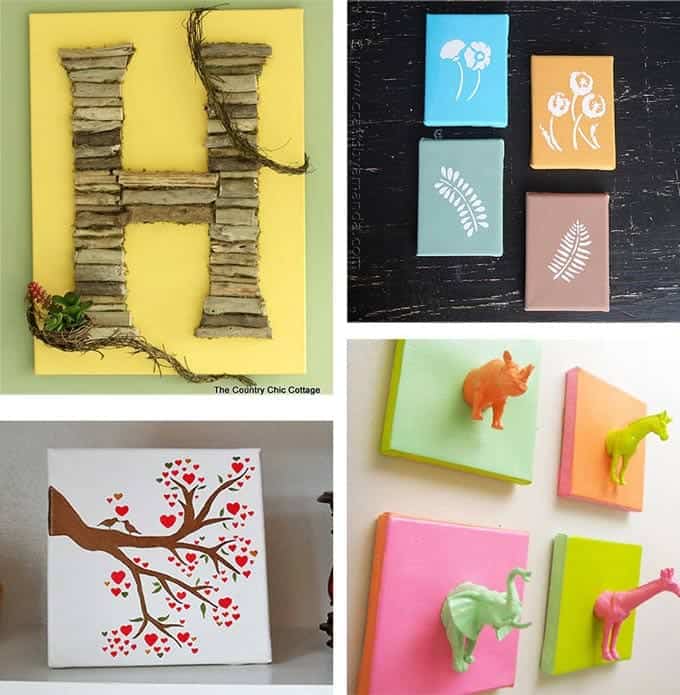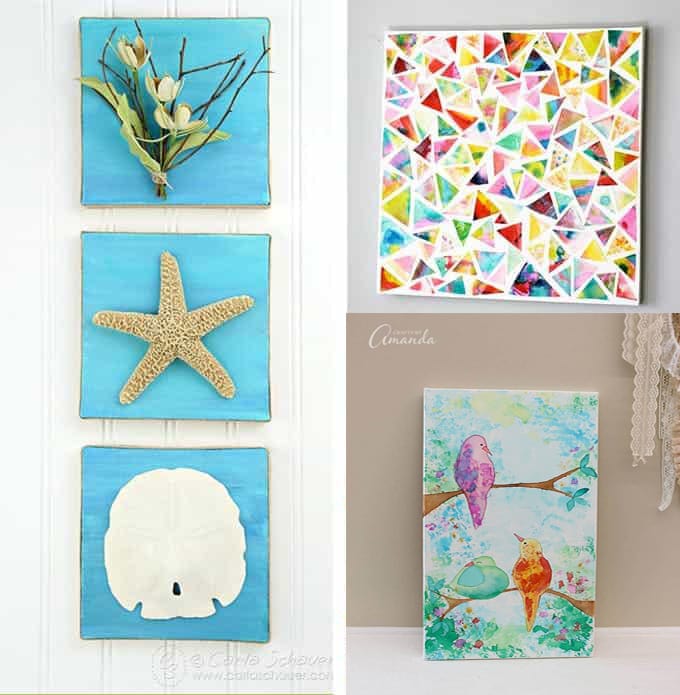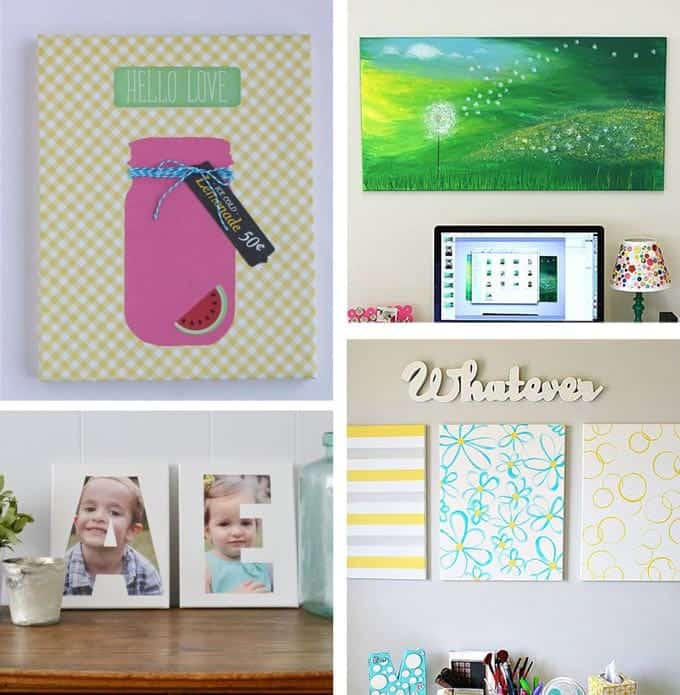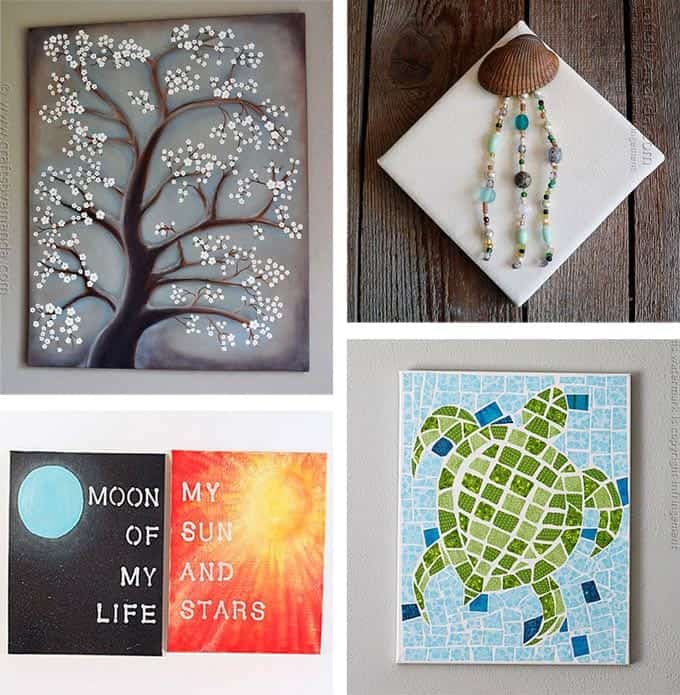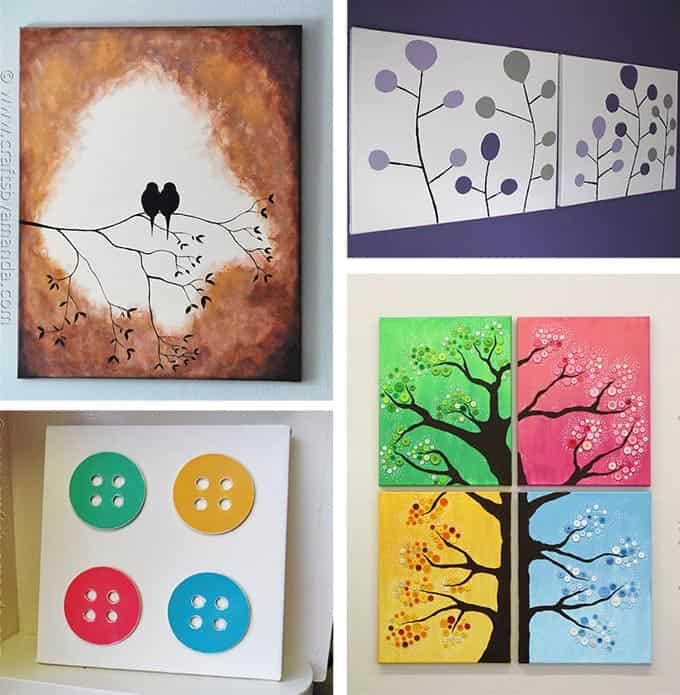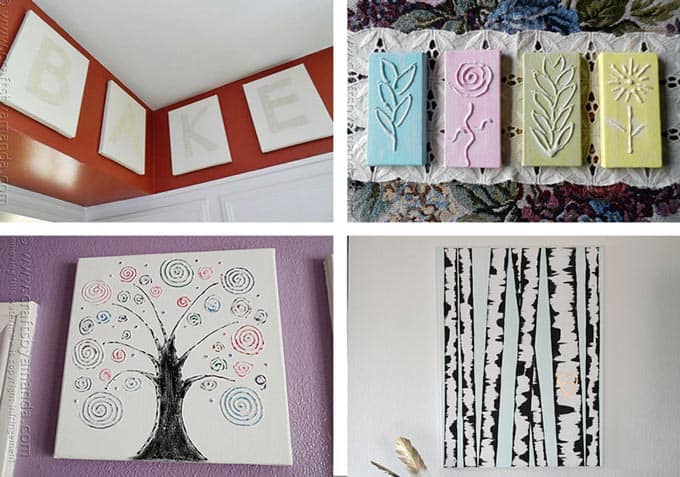 BONUS – DIY GIANT ARTIST CANVAS
Here's a great project if you want to go DIY all the way! Why not make your own canvas, you can customize it to any size you need. This is a project that I've pinned for sure!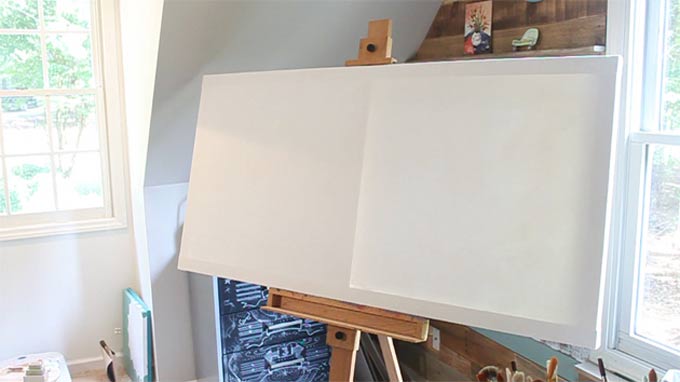 I hope you enjoyed the roundup! There were so many great ideas here and a TON I want to try out myself. Making your own wall art for the house is a great way to fill a blank wall or space on a budget and that's what I'm all about with my home decor projects!
Of course a BIG thanks to Amanda for having me back. I have some more ideas for roundups that I can't wait to share with everyone!
If you guys want to get even more crafting inspiration, be sure and sign up for my newsletter! It's the best of what I make.

Originally published September 22, 2015.
Latest posts by Amanda Formaro
(see all)