Heading off to summer camp can sometimes be scary for kids. It may take them a while to get used to being away from mom and dad. However, if there's one sure fire way to distract them from their homesickness, it's having fun. With these cute camp crafts, your little campers will be enjoying their stay in no time. There are many types of camp activities to try within this list, so it's sure to be a great summer!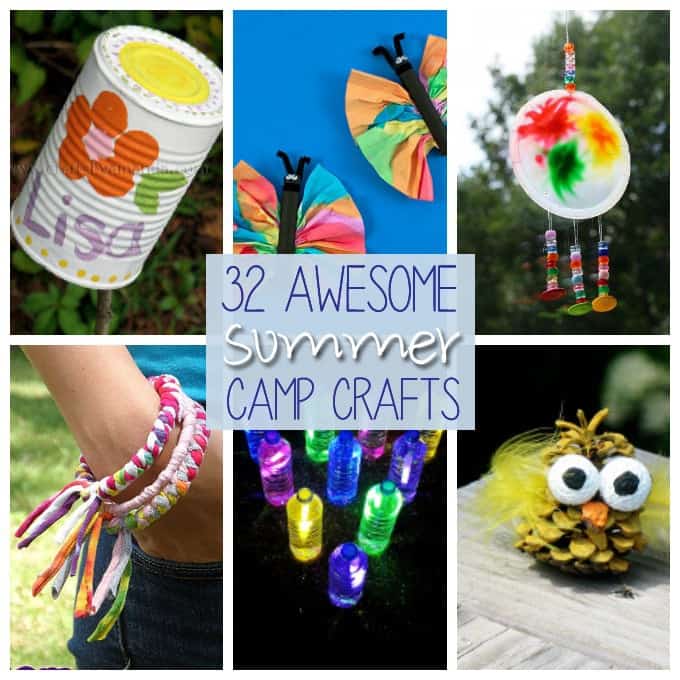 32+ Camp Crafts to Make This Summer
Each year thousands of kids head off to summer camp. Whether your child goes to sleep-away camp or day camp, there are always plenty of activities for the kids. One of the most popular activities are the camp crafts that kids are able to make. There are so many camp-themed crafts to try, so why not give them all a go?
Before we get started, make sure you check out my craft kits which are PERFECT for summer camp! If you are a camp director or counselor, you'll definitely want to check out my kits!
Here's what you'll find below:
Ten Recycled Camp Crafts
Six Camp Crafts Made from Nature
Ten Camp Crafts That Can be Used or Worn
Seven Decorative Camp Crafts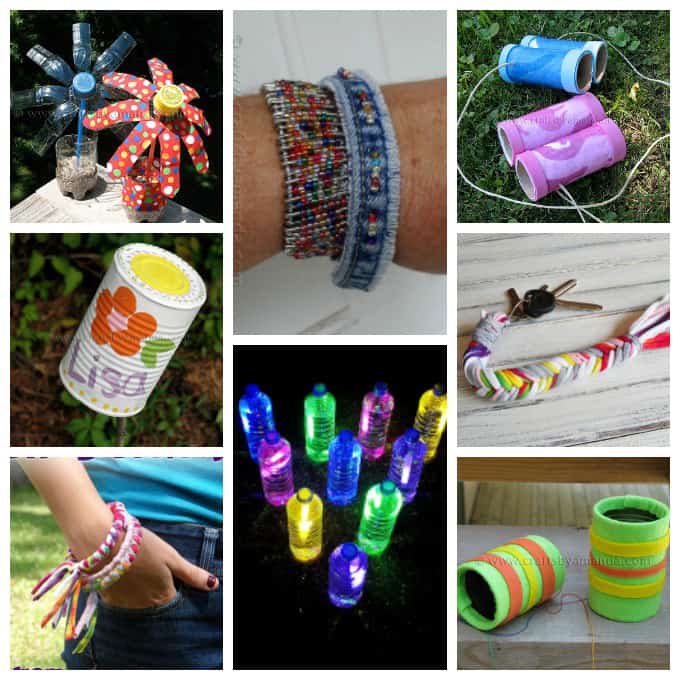 9 Recycled Camp Crafts
What's cooler than saving our planet?! I can think of no better use for an old T-shirt or cardboard tube than a cute craft made by happy campers. There are so many things you can do with old or used items, so there is no need to throw them out when you're done with them. You can always make them into something else.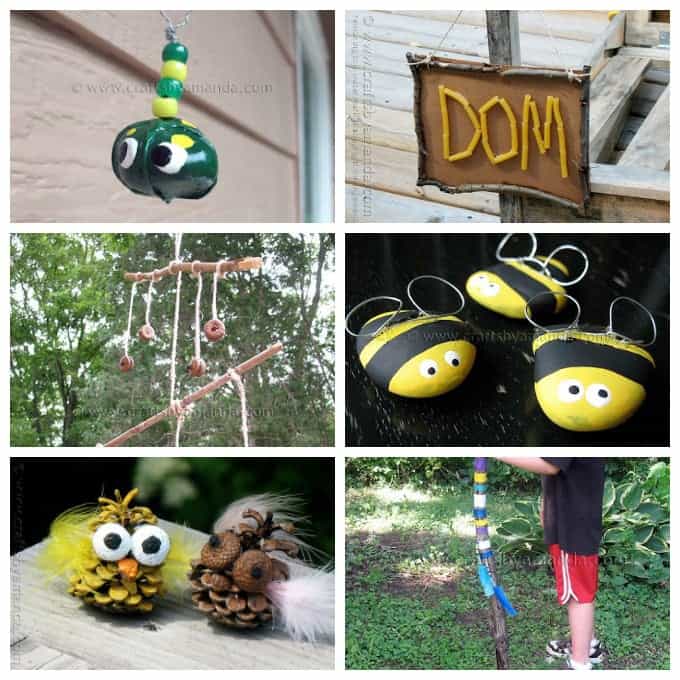 6 Camp Crafts Made from Nature
When living at camp, children are surrounded by nature and often go on nature walks and are allowed to go exploring. They can find endless supplies for these crafts because the ones in this category are made out of things you can find outside. Some of them require extra supplies, but all are quite easy to make. Just go out in search of a good rock or stick, and you'll be ready to try one of these great nature crafts!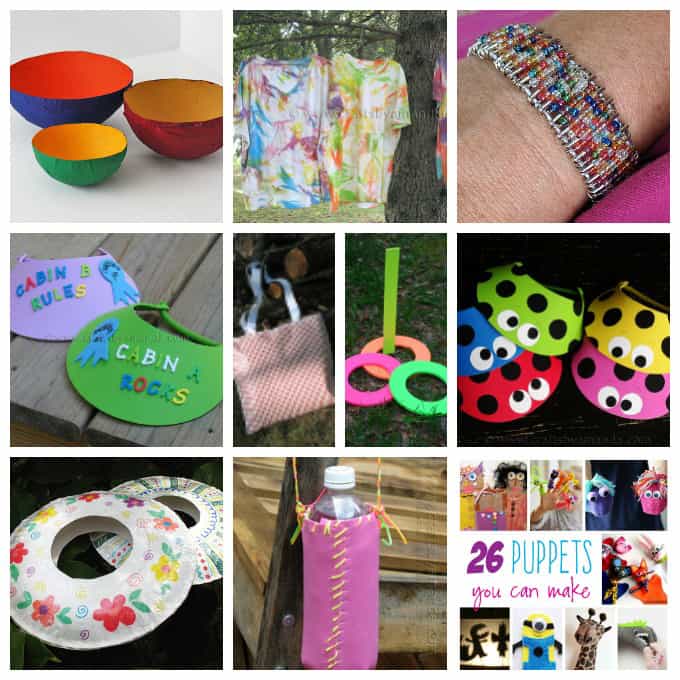 10 Camp Crafts That can be Used or Worn
Crafts are so much more fun to make when you can put them to use afterwards. You are able to make something that you are proud of and then display it proudly as you wear it or use it. Whether you are showing off your new Tie Dye shirt or playing with your Paper Plate Frisbee with your friends, you'll be able to tell everyone, "I made that."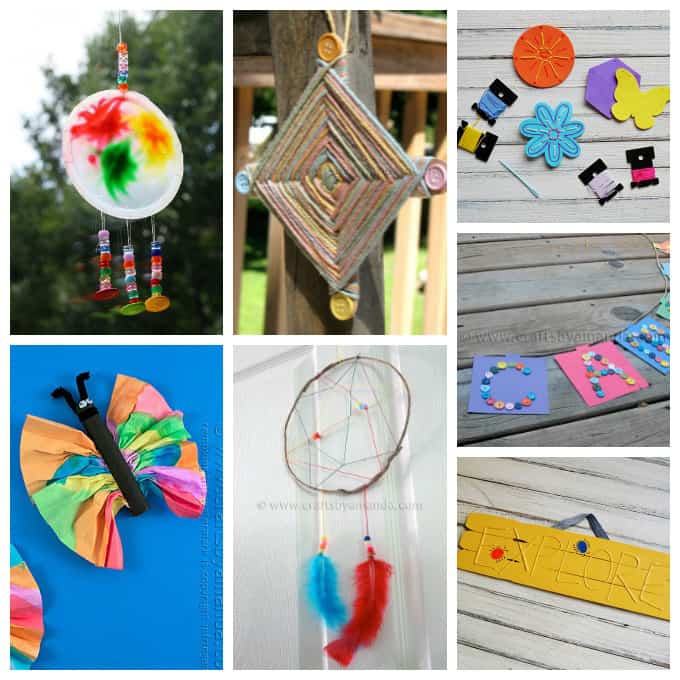 7 Decorative Camp Crafts
Summer camp is fun, but decorating your space is even more fun! try some of these fun crafts then strategically place them around your bunk or cabin. It's a great way to add some flair to your space.
Overall, summer camp is bound to be a fun experience for all involved. After the initial bout of missing their parents, kids will live it up all summer. They'll make new friends, have great adventures, and now they can create tons of these cool camp crafts! Everything in this list is affordable and easy, so there are no excuses for an undecorated campground or a thrown out water bottle.  Everything can be put to use! (Even rocks.)
Latest posts by Amanda Formaro
(see all)